Muirfield Meadow Ventures, LLC ("MMV") is a private equity investment group established in 2003 to acquire, operate and grow small market companies. Target investments are across multiple industries, focusing on diversification of the portfolio and market opportunities.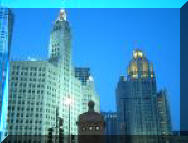 The firm seeks cash-flow positive businesses in stable markets, with opportunities for financial improvement, growth and profitable exit. We will assess opportunities throughout the U.S., but we have a preference for investments in the Mid-West and Mid-Atlantic U.S. states. Ideal acquisition targets have established management in place, but MMV is capable of bringing talented new management in cases where the seller is retiring.


MMV will take an active role alongside management of acquired companies and work to improve cash flow through productivity enhancement and top line growth. The firm, collectively with its investors and advisors, benefits from deep experience in business operations improvement, market entry and growth strategy development. The firm's principals come from a complimentary mix of management, operations, sales and finance backgrounds.


Muirfield Meadow Ventures is differentiated among private equity groups by its focus on the small market ($1-5 million in revenue) and its intended participation with management in operations and sales activities. The firm believes that smaller companies in fragmented, growing industries have a tremendous opportunity for double-digit growth if armed with the right combination of product/service planning, market aggressiveness, strategic partnerships, financial resources, operational excellence and a motivated employee base. MMV helps bring these pieces together.